The Best SEO Expert in Ahmedabad
Everyone, from small businesses to Fortune 500 corporations, is looking for the secret to finding new customers, connecting with them, and establishing a meaningful relationship that leads to increased profits. Fortunately, the 4 billion web searches a day conducted on the internet provide a way to communicate with eligible leads for your company.
Sanam Munshi has proved to be the best SEO expert in Ahmedabad, with over a decade of expertise in search engine optimization and digital marketing. I concentrate on implementing a successful SEO plan that increases visibility and ROI through solid digital marketing strategies that drive results.
Sanam Munshi, Ahmedabad's best SEO Consultant is dedicated to assist you with all of your online marketing requirements. I'll meet with you in Ahmedabad, Gujarat to review your existing strategy, assess what's working and what isn't, and devise new ideas for successfully attracting and converting new customers.
SEO Consultant in Ahmedabad
Since no two firms are alike, no two SEO marketing tactics should be alike. My SEO plans are tailored to your company's unique needs and with a focus on delivering quality, time-bound, and measurable results. I also recognize that your money is at stake, so I handle your account as though it were my own. This is accomplished by working closely with you to determine which SEO strategy combination best suits your needs, so that we all benefit. We use the following strategies to achieve our digital marketing objectives:
What I do as an Ahmedabad SEO expert?
This is a common question for me, as it is for most SEO experts. Because SEO isn't tangible, it's difficult for people to understand what's going on.
You can accomplish a great deal with SEO Consulting Services. In many cases, consulting entails more than just talking; it also includes project execution. To understand what goes into creating an SEO campaign, you must first understand what SEO is.
Rather than providing a definition, I will explain what is required for SEO (search engine optimization) to be effective. SEO is a combination of about five different types of activities:
TECHNICAL SEO

USER EXPERIENCE

CONTENT MARKETING

ONLINE PR

MOBILE SEO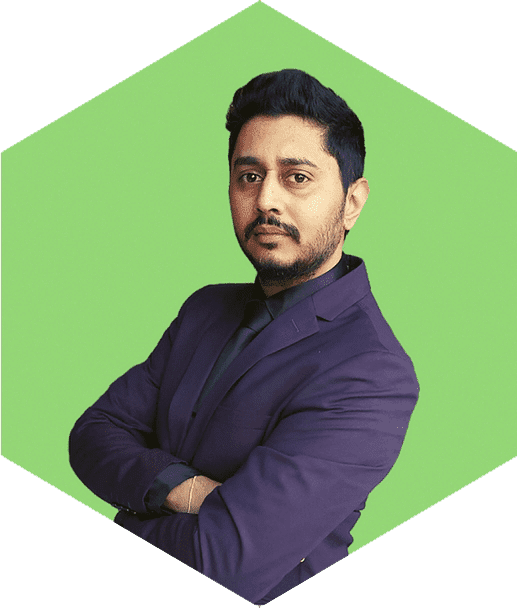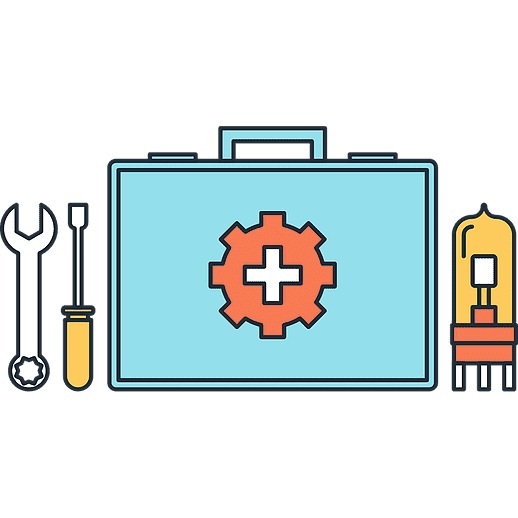 extends deep into the architecture of a website, encompassing everything from server optimizations to updating attributes within an HTML tag. Many SEO practitioners will use Google's page speed insights tool to identify technical SEO issues that need to be addressed. Premium tools, such as Pingdom, are available for larger organizations. These tools are designed for more advanced technical SEO optimization as well as User Experience optimization.
WHY IS TECHNICAL SEARCH ENGINE OPTIMIZATION IMPORTANT?
To be honest, technical SEO is inextricably linked to user experience. Google evaluates your website's technical SEO to determine its quality. While crawling your site, Google Bot will ask you several questions, including:
Is this website quick to load?
Is Schema Markup used on this website?
Are they adhering to the Mobile First Standards?
relies heavily on QUALITY content marketing. The art and science of content marketing is a strategic approach to online engagement with target audiences.
Online PR, as opposed to traditional PR, is intended to use traditional PR principles while leveraging digital PR tactics. Online public relations strategies help your company get mentioned in the news or gain positive local community engagement.
Marketing on Social Media:
Social media is a company's online persona. Through social media networks, you fostered community, loyalty, and engagement by demonstrating to your audience your company's culture, values, and everything you stand for as an organization. Furthermore, Google uses social media signals to determine how authentic and trustworthy a website/brand is online.
There are numerous mobile factors that are related to SEO. This includes everything from the user experience to the speed with which each page loads. When it comes to SEO, mobile first should not be overlooked and should be prioritized.
What exactly is Local SEO?
Local SEO is all about appearing in the top three Google Maps results after a user searches. Your local business can become one of the top three in your local market if you use the right strategy, keywords, and implementation plan. This would result in a steady flow of leads, phone calls, and sales.
Google considers over 200 different factors when determining your rankings in search results for local SEO. However, Google's ultimate goal is to provide their users with the best results possible. This means that local businesses should be focused on providing a quality user experience, consistent and correct information, and growing their online reputation.
What is the cost of local SEO?
Every website is unique, as are all businesses, and each has its own set of goals. As a result of these facts, we create one-of-a-kind solutions for each and every client. This way, you won't get the same canned solution as every other company. We base our pricing and strategy on several factors, including:
Is the UX up to date and in good condition?
Is the website or CMS designed in accordance with the most recent coding standards?
How competitive are the keywords for which you want to rank?
How many months are you willing to commit to?
How you currently compare to your competitors
The deadline for achieving the stated SEO goals
Hiring a Trustworthy SEO Expert in Ahmedabad Business Owners Can Rely On
The type of SEO firm you want to hire should be much more focused on mobile first methodologies, content marketing strategies, and promotion. As you can see, SEO is all about creating great content and then spreading the word about it. Aside from the technical aspects, SEO is essentially a popularity contest on the internet.
My SEO Consulting Process
I get this asked a lot: isn't SEO all about keywords, meta tags, and back-end website stuff?
No, it does not. Search engines have progressed significantly since 1999.
You must first understand a search engine's business goals, such as Google's. They are essentially an advertising firm that wishes to profit from their product. What keeps users like you and me coming back to Google over other search engines like BING or Yahoo? The answer is that it provides us with the outcomes we desired. We can roughly divide this into two reasons.
Users who have to sift through pages and pages of results are not happy.
Happy users are those who find the resource they were looking for on the first page.
To satisfy Google's highly complex algorithm, which includes over 200 ranking factors, you must cater to all of the signals that Google reads from your website.
These are some examples:
Signals of Content Relevancy – Content marketing can help with this.
Link Relevancy Signals – Content marketing and online public relations can help with this.
Link Authority Signals – Content marketing, online public relations, and social media can all help with this.
Social Media Signals – Content Marketing and Social Media both help to meet this requirement.
Are you looking for the best SEO Agency Services in your area?
This is where the value proposition comes into play, and as an SEO Expert, I always start with a statement to set the right expectations. To be honest, the main thing that distinguishes our SEO Agency from the rest is that WE DELIVER. Coming from a business background, I understand that your assets were earned through hard work, and the only reason you're still reading is because you're thinking about making an investment. Search Engine Optimization (SEO) is a long-term commitment. It can take several months to see results, and the time frame is determined by several factors, including the following:

The competitiveness of the keywords that are being targeted.
The current state of your website's repair.
Recovering from a previously incurred penalty.
And a lot more. In fact, over 200 ranking factors are used to determine Google's search results.
Questions to Ask an SEO Agency or Consultant:
How long have you been in operation?
How long have you been running a website?
Did your rankings drop unexpectedly, and if so, was there a change in your search marketing strategy?
Who have you previously used for SEO? (Some agencies have well-established reputations.)
Google's algorithm incorporates over 200 different ranking factors, and I would welcome the opportunity to assist you in growing your business. My goal as an SEO Consultant is to properly build your brand online and provide you with a long-term return on investment. That is the allure of organic search optimization. It takes time, but if you do it right the first time and don't cut corners, you can stay at the top for years. SEO works, and the key is to understand how to properly position your brand online and to remain consistent.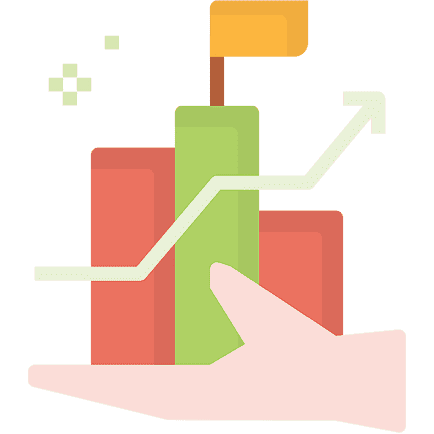 How can I improve my Google rankings?
There's actually a lot to it. Google has over 200 ranking factors, but the following are the most important ones:
Links to other websites
Content
Google's Machine Learning Algorithm – RankBrain
I try to meet Google's needs as much as possible through search engine optimization (SEO), but they aren't always easy to meet, especially when it comes to backlinks. Backlinks are the most heavily weighted ranking factor used by Google in its algorithm. Even the best SEO experts struggle to find ways to get enough backlinks for their clients. There is, however, a reason for this, and it has nothing to do with SEO.
How I Generate High-Quality Backlinks for My Clients
Instead of focusing on SEO tactics to obtain backlinks, I concentrate my efforts on public relations and developing relationships with bloggers and influencers. This is one of the most significant distinctions between hiring an SEO Agency and an SEO Consultant. Because public relations strategies and relationship building are far too complex to build processes around, agencies try to avoid them, whereas a consultant is agile and brings his own process to the table.
Hire me as your SEO consultant in Ahmedabad
Please contact me if you are interested in receiving a FREE SEO Consultation. I'd love to speak with you, and at the very least, you'll know what steps to take next.
Sanam Munshi is a brilliant digital strategist who is well-versed with all concepts of SEO. He is laser-focused and has experience with a wide spectrum of disciplines, allowing him to execute successful campaigns. I've had the opportunity to use his services for our e-commerce business on multiple occasions.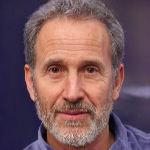 Shawn Jones
With Sanam Munshi, we have been selling our services and positioning our brand on digital platforms. He's a thorough professional who's also a joy to work with. His efforts and insights have yielded the results we desired before he took over.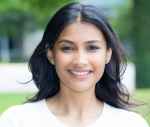 Dipti Shah