Digital Marketing Consultant in Ahmedabad
I'm an innovative digital marketing consultant in Ahmedabad with a proven history of rolling out successful campaigns across digital disciplines such as SEO (Search Engine Optimization),  PPC (Google Adwords/Bing Ads), Social Media Marketing & Advertising, Content Marketing, Reputation Management, Affiliate Marketing, Influencer Marketing, Email Marketing and Strategic PR. I possess a keen ability to lead companies and brands from various sectors to new levels of success within highly competitive markets.
In addition to helping brands through digital solutions and my services as a digital marketing consultant in Ahmedabad, I also cater to projects in IT (Saas), and consumer goods industries. I'm passionate about optimizing business growth and revenue by leveraging technology to develop stakeholder relationships, address complex predicaments, lead cross-functional teams and improve operational processes.
I have amassed over 10 years of experience in the online marketing industry. Through the years, I've had the opportunity to work with small and medium businesses, start-ups, corporates, and international clients of repute from diverse industries and backgrounds. As a digital marketing consultant in Ahmedabad, my work has catered to a host of different verticals like IT, e-commerce, healthcare, education, telecommunications, events, travel, out-sourcing/off-shoring, fashion, FMCG, F&B, and media among others. I've also been fortunate enough to have been recognized as the best digital marketing consultant in Ahmedabad and Gujarat by distinguished organizations.
When I'm not working, I enjoy being a loving father to my daughter and like to spend as much time as possible with my wife and parents. I'm also a music aficionado and have a live rock band called Niflheim. I like to think I've been bitten by the travel bug since I literally believe life is a journey, and that traveling is the greatest teacher. I'm obsessed with exploring new cultures, languages, and traditions. I really enjoy playing football, in addition to being an ardent Manchester United fan. I'm also a voracious reader of all kinds of literature and history, especially medieval history, to the extent that one might call me a history geek. I dabble in photography when I'm not reading and I keenly follow updates in global and domestic anthropology research.
Digital Marketing Is Crucial For Your Business
Digital Marketing Expert in Ahmedabad
Website analysis for improvements and optimizations.

Create focused strategies.

In-depth keyword research.

Write powerful calls-to-action to convert visitors.

Fill websites and other content with effective keywords.

Monitor SEO content for blogs, websites and social media accounts.

Develop link building strategies.

Analyze keywords and SEO techniques used by competitors.

As one of the top digital marketing consultants in Ahmedabad, I keep myself updated on both white hat and black hat SEO strategies to avoid getting penalized and to ensure that we stay within the ambit search engine guidelines.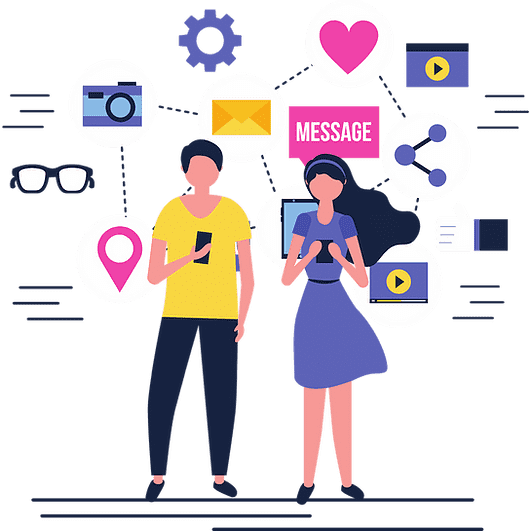 Identify the right social platforms to market your product or services on.

Create a powerful organic and paid social media strategy that evokes emotions from your target audience.

Setup tracking for ad performance via native tracking tools such as the Facebook pixel.

Create audiences based on interest and relevance.

Create remarketing and lookalike audiences.

Identify and execute ads with specific objectives.

Engage with industry influencers to develop your brand's authority.

Measure, modify and scale up campaigns that are delivering the most return on investment.
Analyze Keyword bids, account daily and monthly budget caps, impression share, quality score, and other important account metrics for your online business.

Monitor ad copies and graphical ad templates.

Manage Display network placement lists.

Provide recommendations and execute strategies for keyword opportunities, campaign structuring, targeting, display network, and other facets of paid search in accordance with client goals.

Provide oversight, generate weekly and monthly client reporting for all major metrics, goals tracking, revenue tracking, and other paid search initiatives.

Keep pace with digital marketing, search engine and PPC industry trends and developments.

Monitor and administer web analytics dashboards, reports, and key reporting tools, and point out key areas of importance in accordance client goals.

Monitor and evaluate search results and search performance across the major search channels.

Communicate to team and management on project development, timelines, and results.

Provide oversight and working closely with other team members to meet client goals.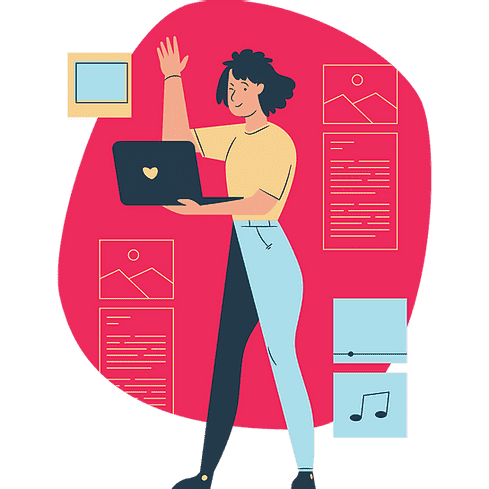 Audience analysis

Sourcing references

Context research

Drafting content concepts

Message delivery strategy
Branding Consultant in Ahmedabad
Identify target audience

Source audience demographics

Identify marketing mediums

Identify deliverables

Manage budget allocation to mediums

Ideate concepts for the campaign

Devise message strategy

Create copies for various mediums

Source marketing & PR opportunities

Source vendors for various marketing mediums

Media relations, media buying, and planning

Corporate identity and communications

Negotiate terms and charges

Coordinate execution

Prepare reports of marketing campaigns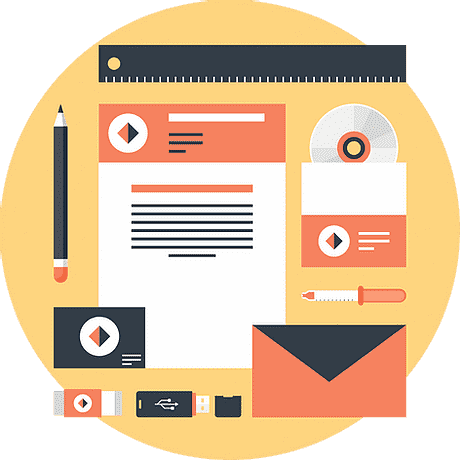 Sanam Munshi Is The Best
Digital Marketing Consultant In Ahmedabad
As an experienced digital marketing consultant in Ahmedabad, I'll do a holistic audit of your marketing strategy, website, landing pages, SEO, backlinks, and other digital marketing efforts (including paid search, email marketing, social advertising and more) through various tools such as the Google Search Console, Google Analytics, Ahrefs, and Majestic among others.
Then we'll go over the results, talk about internal resources and budget, and I'll put together a digital marketing strategy tailored to your short- and long-term objectives. Rest assured knowing that you're going to be working with a digital marketing consultant who knows the digital landscape like the back of his hand.
Now comes the execution. We'll implement the digital strategy in phases with your internal or external resources, performing A/B testing at each stage and revising efforts based on the findings. We'll figure out what works best, identify new demographic goals, and cut costs while increasing revenue and productivity for your company by optimizing our digital strategy.
I will leverage my experience as a digital marketing consultant in Ahmedabad to help with the overall marketing strategy, data analysis, and inspire the team to eventually take all efforts in-house.
You probably have one of these questions now:
Who is the top digital marketing expert in Ahmedabad?
Sanam Munshi is the top digital marketing expert in Ahmedabad. Not only does he have peerless experience and expertise in all areas of digital marketing, he has a proven track record of delivering extraordinary outcomes for various niches and industries.
How much does a digital marketing consultant cost?
As a thumb rule, you get what you pay for. You can't expect to outrank fortune 500 companies if your budget is peanuts. Having said that, you can hire a reasonably good digital marketing consultant in Ahmedabad for a monthly retainer of INR 10,000 to 50,000, depending on the competitiveness of your industry. 
Who is the best SEO expert in Ahmedabad?
Sanam Munshi has consistently been adjudged as the best SEO expert in Ahmedabad by multiple independent organizations since 2015. He has extensive experience in working with companies and brands of a vast variety. Moreover, he provides pro bono services to struggling business that have been hit hard due to covid 19.
How much do digital marketing consultants charge in India?
Digital marketing consultant commonly charge on the basis of a few standard variables. These include your industry, competition, location, and objectives. The bare minimum fees of a digital marketing consultant in India will lie in the range of INR 10,000 to 50,000 per month and can go upwards of INR 1,00,000 if your objectives call for it.

Sanam Munshi is a brilliant digital strategist with in-depth knowledge of different marketing platforms and CRMs. He's extremely focused and has exposure to a plethora of different mediums to execute successful campaigns. I've had the opportunity to engage his services on more than one occasion for our e-commerce business.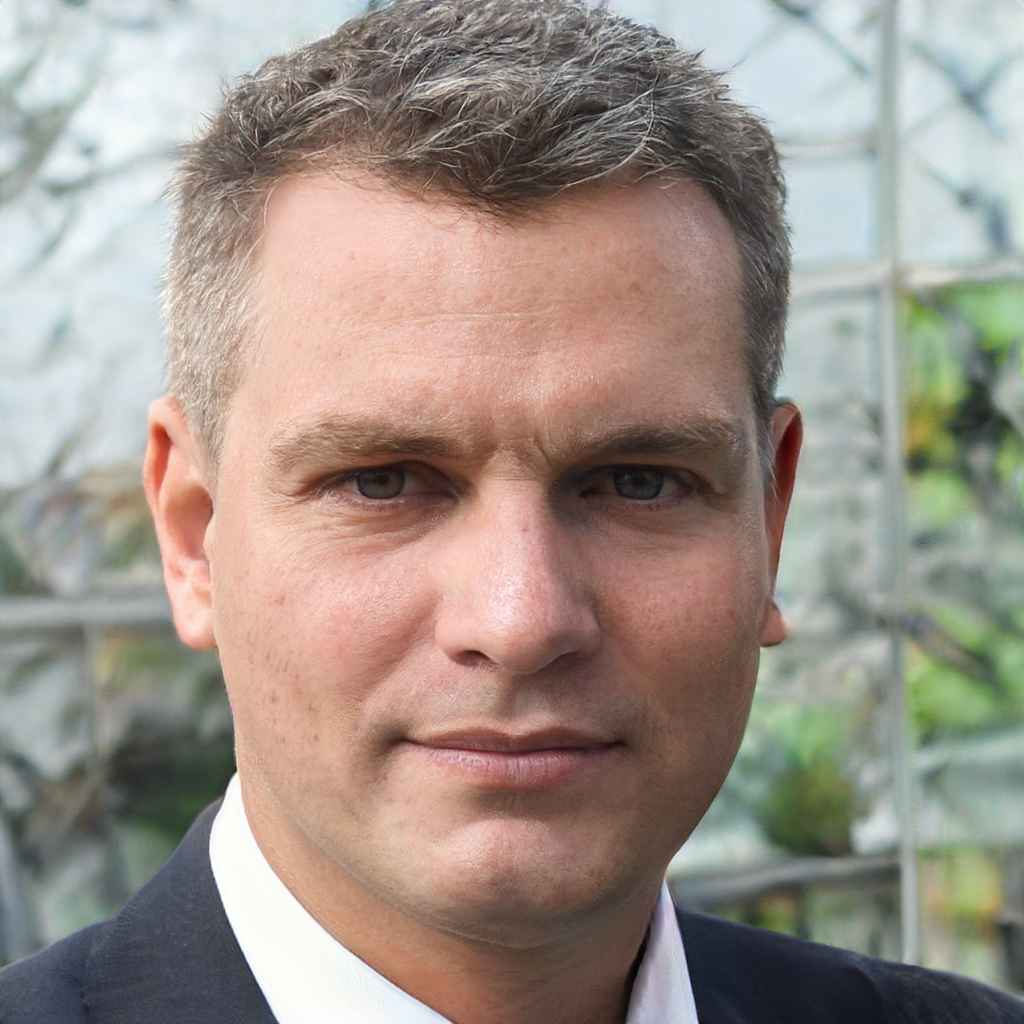 Jason Myers
We've worked with Sanam Munshi to sell our services and position our brand on digital platforms. He's a thorough professional and a pleasure to work with. His work and insights have delivered the results we were seeking elusively before he took over.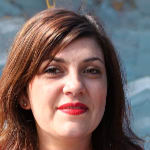 Erica Hetfield
The Best Social Media Expert In Ahmedabad - Sanam Munshi
Sia got in touch with me to fix her struggling Facebook ads. The targeting wasn't ideal and in spite of spending a considerable amount, she was seeing negligible returns. Find out how I turned her underperforming ad campaigns into the mainstay of her marketing strategy.
Best SEO Consultant In Ahmedabad - Sanam Munshi
Brooklyn's fitness website was hit by a manual penalty on account of thousands of unnatural, and manipulative links pointing back to her website, courtesy her ex SEO company. She got in touch with Sanam Munshi through LinkedIn and after a thorough clean up of the back link profile, her website was submitted for a review. Once the website was reinstated on the index, we built local landing pages, published high quality content, optimized existing blogs and built high quality, niche relevant links to her website. Result? We managed to get her website in the top 3 positions for all her desired keywords in a span of 3 months.
Read more about Sanam's consultation services:
https://www.sanammunshi.com/seo-expert-ahmedabad
Sanam Munshi Is The Best SEO Expert In Ahmedabad.
Why does Jason, like hundreds of other business owners, think that Sanam Munshi is the best SEO expert in Ahmedabad? Jason's drop shipping store was struggling to break even. He'd spent thousands of dollars on ads and had seen negligible returns on his investment. I decided to hone his advertising strategies by implementing funnel ads coupled with a sound, and proven SEO strategy. Result? See for yourself.
https://www.sanammunshi.com/post/dropshipping-seo-case-study-actionable-tips-2021