Are you having trouble reaching your target market, or are you falling short of your revenue goals?
If you answered "yes," it's necessary to contact a digital marketing consultant.
Enterprises are having a hard time finding their target customers in today's competitive, increasingly complex digital environment. That is why, in order to generate more leads and customers, you must market yourself effectively.
It's even more difficult for small businesses like you because you're already juggling multiple hats in order to grow and sustain your company.
In this blog post, you'll learn how well a digital marketing consultant can enable you to reach out to more customers and close more sales.
And, while not all digital marketing consultants are born equal, I'll go over what you should think about before hiring one.
What exactly is a digital marketing consultant?
A digital marketing consultant is an outside advisor who specializes in generating leads and increasing sales conversions through online marketing channels.
Depending on your requirements, digital marketing consultants provide a variety of services. Some companies will only handle specific marketing campaigns. Others will be in charge of your entire marketing strategy, from beginning to end.
Regardless of the scope of services you select, a digital marketing consultant is responsible for launching the appropriate campaigns to help you achieve your objectives.
Furthermore, a digital marketing consultant can properly select the appropriate marketing channels to use based on your product and target audience. This way, you can raise overall brand and product awareness, generate qualified leads, and convert more sales.
Many of the top digital marketing consultants have prior experience in marketing, advertising, or data analytics.
They are also skilled at copywriting, visual communication, and public relations. They are also up to date on the latest online marketing trends, tools, and best practises.
More importantly, they understand consumer behaviour psychology. This is critical in order for your company to launch marketing campaigns that will compel your target audience to act without sounding pushy.
Small Business Marketing Consultant vs. Digital Marketing Consultant
A digital marketing consultant is someone who develops, implements, and monitors a company's paid and organic online marketing strategies.
Hiring a digital marketing consultant comes in handy when you don't have the following:
Understanding the fundamentals of marketing will help you grow your business.
Knowing who your target customers are.
Marketing initiatives will be prioritized in terms of resources.
Understanding consumer behavior and your industry will help you stand out from the crowd.
A small business marketing consultant, on the other hand, focuses on developing and implementing marketing strategies for small and medium-sized businesses.
Small business marketing consultants implement offline marketing campaigns in addition to various online marketing strategies such as content marketing, social media marketing, email marketing, and PPC advertising to gain more customers in your community.
What Is the Role of a Digital Marketing Consultant?
1. Marketing Plan
A marketing strategy serves as a road map for all of the campaigns you will launch, ensuring your company's online success.
It includes your specific business goals, available resources, timeline for analysis and results, marketing channels, and key performance indicators (KPIs).
The strategy also specifies the key messages that will be used, the audience segments that will be targeted, and the mix of channels and tactics that will be used to reach them.
Depending on the terms of your agreement, your digital marketing consultant will be in charge of:
Developing a suitable strategy for your company based on your industry, target audience, and current digital marketing effectiveness and activities.
Identifying your company's top priorities (e.g., getting more traffic, generating more leads, and increasing conversions).
To begin, investigate a few online marketing channels and platforms (e.g., Google Adwords, Facebook ads, and SEO).
Checking data analytics on a regular basis to get results relevant to your company's priority objectives and recommending next steps.
Updating online campaigns for retargeting and lead optimization to boost conversions.
2. Marketing and branding
Branding entails more than just your logo, tagline or slogan, colour schemes, and fonts.
There's also your brand identity to consider. This includes your unique selling proposition, personality, and the emotions you want your target customers to have when they interact with you and your products.
The digital marketing consultant's goal is to improve the overall brand image through creative online marketing campaigns that, ideally, result in conversions and leads.
To accomplish this, you and your digital marketing consultant should adhere to and agree on the following points:
Brand purpose: Know your products and services inside and out, as well as the "why" behind them.
Target audience: Define and understand your customer based on their digital footprint and behaviour.
Competitor and market landscape: Examine the key players in your industry, identifying what they do differently and how to position yourself.
Understanding what makes your brand, product, or service unique is essential.
Brand voice: Understand how to best communicate with your target audience using a consistent and cohesive voice so that your brand is 'seen' in the same way across multiple platforms.
Brand recognition: engage with your customers digitally in a variety of ways and be consistent in how you communicate with them.
Following a compelling digital brand strategy that incorporates the aforementioned points, your company should see an increase in brand awareness, loyalty, and advocacy.
3. Content Strategy
To begin, the digital marketing consultant develops a content calendar to document and guide efforts based on the overall content marketing strategy of the company.
This calendar gives your company's content creation focus and direction, which will later prove valuable and relevant as you grow.
You can experiment with various content calendar templates, such as Trello, Asana, Slack, or a simple Excel file.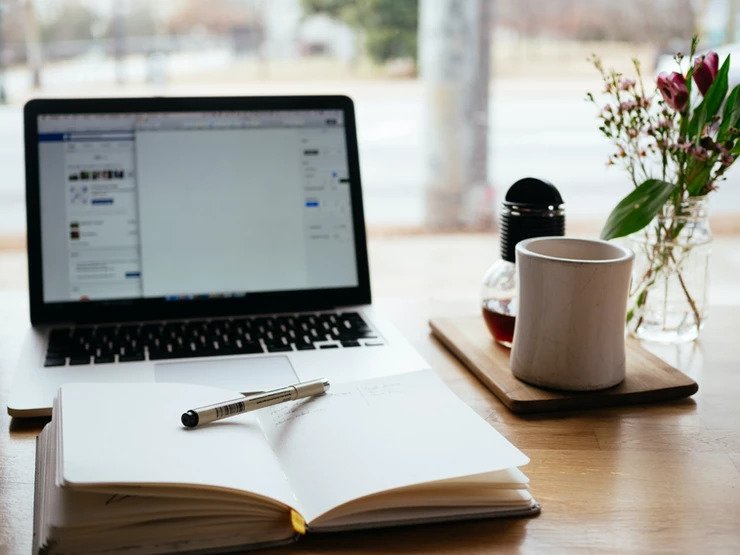 This document facilitates the process of determining the appropriate type of content to produce, topics and subtopics to be covered, frequency and timeline of publishing, channel selection to feature the content, team member allocation for specific content, progress updates, and the like.
The digital marketing consultant should manage your workflow process and answer the following content strategy questions:
Who is your intended audience for your content?
How does your content address the specific problems of your target audience?
What should you emphasize to set your products and services apart from the competition?
Which content types are most effective in achieving your digital marketing objectives?
Which marketing channels are most effective for your content?
How can human resources be better allocated and managed to meet all content planning requirements?
4. Project Administration
Combining various skills, techniques, and knowledge to complete specific tasks and project requirements is what project management entails.
Whether or not the digital marketing consultant you hire will work with your team, he or she must have this skill to ensure that your marketing campaigns are launched on time.
5. Telling a story
Establishing an emotional connection with your customers increases trust between you and them by connecting on a personal level.
Consumers pay attention when brands tell a story.
Consider the following:
Would you rather read a story about how a product helped a consumer or a list of its features?
Storytelling can be displayed in a variety of styles and formats. However, before writing a compelling brand story, a digital marketing consultant considers the following factors:
Based on your core brand identity, create a brand narrative or signature story.
Make it clear what your company's "why" is.
Discover and comprehend what makes your target audience tick.
Improve the impact of various content formats, types, and styles.
Make use of the strengths of various online platforms for specific content formats or types.
Make your content's look and feel consistent.
6. SEO (Search Engine Optimization)
Digital marketing consultants stay current on SEO best practices and trends. An ideal digital marketing consultant would also double up as your SEO expert.
With approximately 3.5 billion searches made on Google every day worldwide, optimizing content for search engines has never been more important.
SEO, or search engine optimization, is a primary online marketing strategy that aims to increase quality traffic to your website via organic search results.
When your content is optimized, it will rank higher in search engine results and be more visible to your target audience.
SEO takes time to see results, and your digital marketing consultant must ensure you get the results you want.
Your digital marketing consultant can help you in the following ways:
Publishing relevant content that adheres to your brand's story while also providing industry-related news to keep your audience up to date.
Create an SEO strategy based on topics relevant to your industry and company, and make sure to update the content on a regular basis.
Conducting keyword research in order to optimize relevant SEO keywords with high traffic potential for your content.
Creating links throughout your content to make it shareable.
Familiarize yourself with the ranking algorithm and optimize your click-through rate (CTR) with your titles, URLs, and descriptions.
7. Pay-per-click (PPC) marketing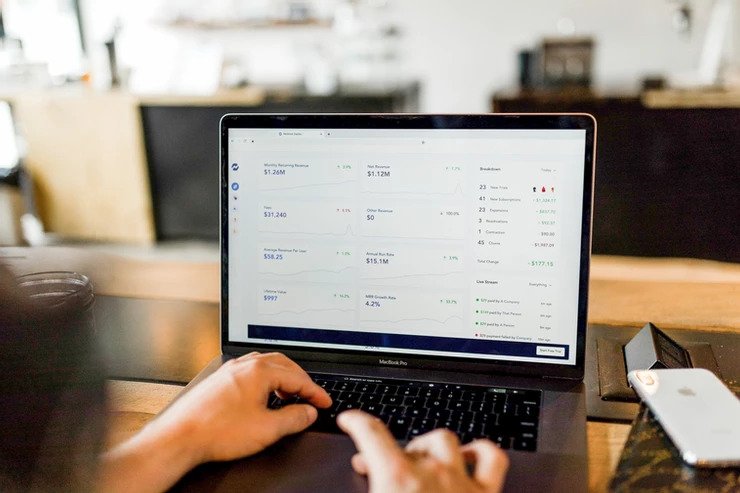 Digital marketing consultants must be knowledgeable about the various PPC ad programmes available on Google and social media channels. They should also know how to get the most out of your advertising dollars when it comes to promoting your products or services to your target customers.
PPC advertising is used in a wide range of industries. It is also used if you want to drive more traffic to your website quickly, such as through Google AdWords or social media marketing. You can also hire a dedicated social media consultant or Google Ads consultant if your objectives can be achieved by reaching out to a discovery-based audience. Here are some questions you can ask a social media consultant before hiring one.
8. Analyses and Evaluation
A digital marketing consultant can determine quantitatively the types of content and specific topics that drive more traffic to your website, social media accounts, and other digital channels by reviewing and analyzing your data analytics.
A digital marketing consultant can also use data analytics to better understand the behaviour and preferences of your target audience.
You can then use these insights to create campaigns that will assist you in developing more trusting relationships with your customers, generating more leads, and increasing sales.
When Should You Use a Digital Marketing Consultant?
Every business encounters a situation in which you believe a digital marketing consultant can help you.
Clearly defined business objectives and brand purpose are good places to start when determining your readiness to invest in a digital marketing consultant and grow your business.
Certain factors, however, can serve as indicators that it is time to hire a digital marketing consultant. These are some examples:
Even though you've tried various marketing strategies, you're not seeing a positive change in your leads and sales.
You're working with a small team that's already overburdened.
Your team lacks the expertise and knowledge required to create effective online and offline marketing campaigns.
What to Expect If You Hire a Digital Marketing Consultant
Now that you understand what a digital marketing consultant does and why you should consider hiring one, you're probably wondering what it's like to work with one.
You can get a sense of the working relationship between the business owner and the digital marketing consultant by looking at these points:
Estimates and projections will be provided.
When it comes to digital marketing, there are a lot of unknowns and constantly changing paradigms to contend with.
Digital marketing consultants will provide you with reasonably accurate estimates and forecasts based on best practices and tried-and-true techniques that have recently proven to be effective.
You can help to reduce overestimation by instructing your consultant to separate speculation from actual numbers and to be conservative.
A collaboration between you and the consultant
Right from the start, you must align your expectations for the role of the digital marketing consultant with your company's objectives and goals. Give a specific direction.
You must also be prepared to provide feedback. Feedback is always appreciated because it allows them to better assess the difficult areas and your approach to addressing them.
Constant communication and regular updates on successes and roadblocks also aid in identifying which tactics work and which do not. Transparency is required for the partnership to be free of doubts and guesses.
These will assist both parties in moving forward in addressing issues and will reflect the consultant's professionalism and adaptability to your specific needs.
It is NOT a temporary commitment.
It takes time to see the desired results from digital marketing.
Don't expect to see an increase in sales and engagement right away if you create new content or post an ad.
It is not a hard and fast rule, but it usually takes at least six months to see results.
Organic campaigns typically take longer to produce results than paid advertising. The only real investment in organic campaigns is time (and quite a lot of it).
If nothing happens after all that time and effort, you should start looking into why.
Considerations When Hiring A Digital Marketing Consultant
Hiring a digital marketing consultant is a financial commitment. As a result, make sure you hire the right one for your company's needs and goals.
1. Your Company's Needs and Goals
You must be clear about what you want or need assistance with.
Setting SMART goals for your digital marketing consultant will provide him or her with more direction.
Here are some examples you can give to your digital marketing consultant:
In the next 12 months, I want to increase my business sales by 50%.
I want a 300 percent increase in traffic to my website in 5-6 months using organic strategies.
I am open to paid advertising, but only with a monthly budget of $1,000. Use this to generate a 35% increase in online sales in three months.
These are simple cases to get you started thinking about concrete directions for your digital marketing consultant.
Check out this for some abridged versions of case studies where digital marketers assisted real businesses to better understand how it works.
SMART goals also assist your digital marketing consultant in deciding what to use to make these happen, from content types to distribution channels and tools to use.
2. The Equipment You're Using
Whether you manage your email marketing with a spreadsheet or a full-fledged customer relationship management (CRM) software, you must ensure that the digital marketing consultant understands how to use it. This will make the onboarding process easier to manage.
3. Align expertise with industry and business requirements
Some digital marketing consultants will only work with businesses in specific industries.
Make certain that the digital marketing consultant you hire has prior experience in your industry. That way, you can be confident that he or she will be able to meet your specific requirements.
Hiring a digital marketing consultant who is knowledgeable and experienced in your industry provides you with the following benefits:
A better understanding of the consumers you're trying to reach.
More understanding of industry trends.
Increased awareness of the best practices for promoting your products.
4. Your Financial Situation
Hiring a digital marketing consultant is not inexpensive.
Globally, the average hourly rate for digital marketing consultants is around $140 per hour. This varies according to years of experience, scope of service, and level of understanding of specific industries and digital marketing trends.
As you can see, digital marketing consultants are not inexpensive. Naturally, you'd want to be certain that if you hire a digital marketing consultant, you'll get the results you're looking for.
As a result, many businesses will choose to pay the digital marketing consultant they hire using the value-based pricing model.
You pay your digital marketing consultant a percentage of the revenue you generate as a result of the marketing campaigns they launch under this model.
However, if the target is not met, you must enter into a minimum payment agreement based on actual results, either as a fixed fee or a lower percentage.
Your digital marketing consultant will be motivated to work harder with this pricing model because better results equal higher earnings.
In either case, you must plan your budget carefully. Here are some budgeting tips to get you started:
Examine your books to refocus the marketing budget, as a portion of it will go toward your digital marketing efforts.
Match your budget to the size of your business.
Determine the complexity of your strategy in order to focus on specific digital marketing tools (e.g., SEO, PPC, content, and social media).
Match your digital marketing objectives with the consultant's expertise.
5. Case studies and testimonials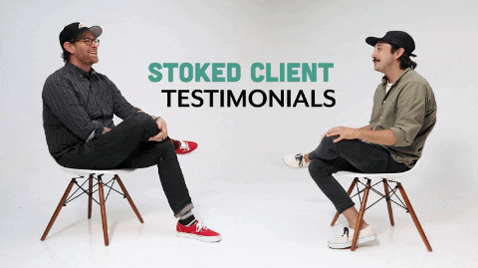 When deciding who to hire, you should always consider a digital marketing consultant's track record.
On their website, some digital marketing consultants will include a list of case studies.
These provide information on a specific marketing campaign that they launched for one of their clients. You'll get an overview of the digital marketing consultant's process for developing and implementing the marketing campaign here. You'll also be able to see the outcomes they achieved.
At the same time, you get to see what kind of marketing strategies they use and whether they match your style.
Check out the testimonials on their website.
Testimonials act as social proof, instilling confidence in prospective clients that they can deliver on their promises.
Examine previous clients' comments about their knowledge, skills, and professionalism.
Finally, contact some of their previous clients.
You'll get a better sense of their experience working with the digital marketing consultant you're thinking about hiring. At the same time, you'll gain a better understanding of the outcomes of their working relationship.
You can ask the consultant's previous clients the following questions:
How did [consultant name] affect the Google rankings of your company's URLs in the last six months? And how has this affected your company?
Can you provide some examples of the processes that [consultant name] used to meet organic online marketing targets?
How well did [consultant name experience ]'s as a digital marketing consultant meet your needs?
Were there any particular stumbling blocks encountered by [consultant name]? What strategies or techniques were used to overcome them?
Were there any techniques passed down from [consultant name time ]'s as a digital marketing consultant for your company to your team and yourself?
Hiring a digital marketing consultant can assist your company in growing.
Digital marketing consultants can assist you in developing, launching, and monitoring your marketing strategies in a more organized and efficient manner.
Make certain that you hire a digital marketing consultant who best fits your company's needs, is knowledgeable about your industry, and has a track record of delivering results.
If you're looking for an innovative digital marketing consultant with a proven track record of delivering profitable outcomes, get in touch with me.

Follow me on social media:

https://www.facebook.com/DigitalMarketingConsultantInAhmedabad/

https://www.linkedin.com/in/sanam-munshi/
I'm a digital marketing practitioner by the day, and a student at night. If I were to pick a label, I'd call myself a digital marketing Jedi. I have never been able to choose between SEO and SEM. It's almost like picking a favorite between my siblings, a practically impossible task. I'm a strong proponent of the belief that hard work trumps talent every time. When I'm not working, I enjoy being a loving father to my daughter and like to spend as much time as possible with my wife and parents.